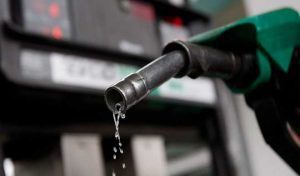 The House of Representatives Adhoc committee investigating the operational activities of the Nigerian Petroleum Marketing Companies and government owned depots, has alleged that saboteurs are behind the current fuel scarcity in the country.
The committee chairman, Danlami Kurfi, who stated this at the Port Harcourt refinery said investigations have so far shown that while the Nigerian National Petroleum Corporation (NNPC) is creating timely intervention to ease the problem in the supply chain, certain elements are frustrating the efforts.
During its visit to the AITEO depot in Lagos, Committee members had queried officials based on complaints by some marketers that when they paid they were not immediately allowed to lift petrol.
In their defense, the officials disclosed that they often act based on instructions from the headquarters of the Nigerian National Petroleum Corporation (NNPC), that major marketers should be allowed to lift petrol first.
Contrary to reports and claims by the marketers, the Committee discovered from its investigations in Port Harcourt, that government has provided timely interventions which has served to ease the persisting fuel scarcity in Nigeria.
But these interventions have not yet had a far reaching effect.
As the probe continues, NNPC is presently intensifying efforts in it's supply of PMS, and it is expected that fuel queues would soon be a thing of the past.