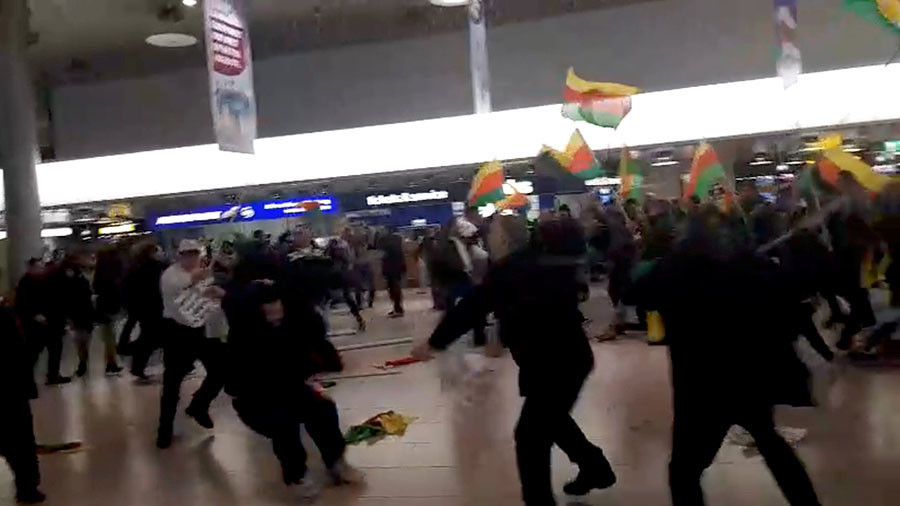 Clashes and fist-fights broke out in Germany's Hannover airport during a demonstration against Turkey's military operation in Syria.
According to the Hannover Police's, around 20 people were involved in the dispute, with two suffering minor injuries. The situation was quickly brought under control.
Turkey launched a cross-border attack on Saturday (January 20) on the frontier region of Afrin, saying its aim is to crush the YPG, a Syrian Kurdish militia that has been the principal military ally of the United States on the ground against Islamic State.
The move sparked Kurdish protests in the region and among Kurdish diaspora