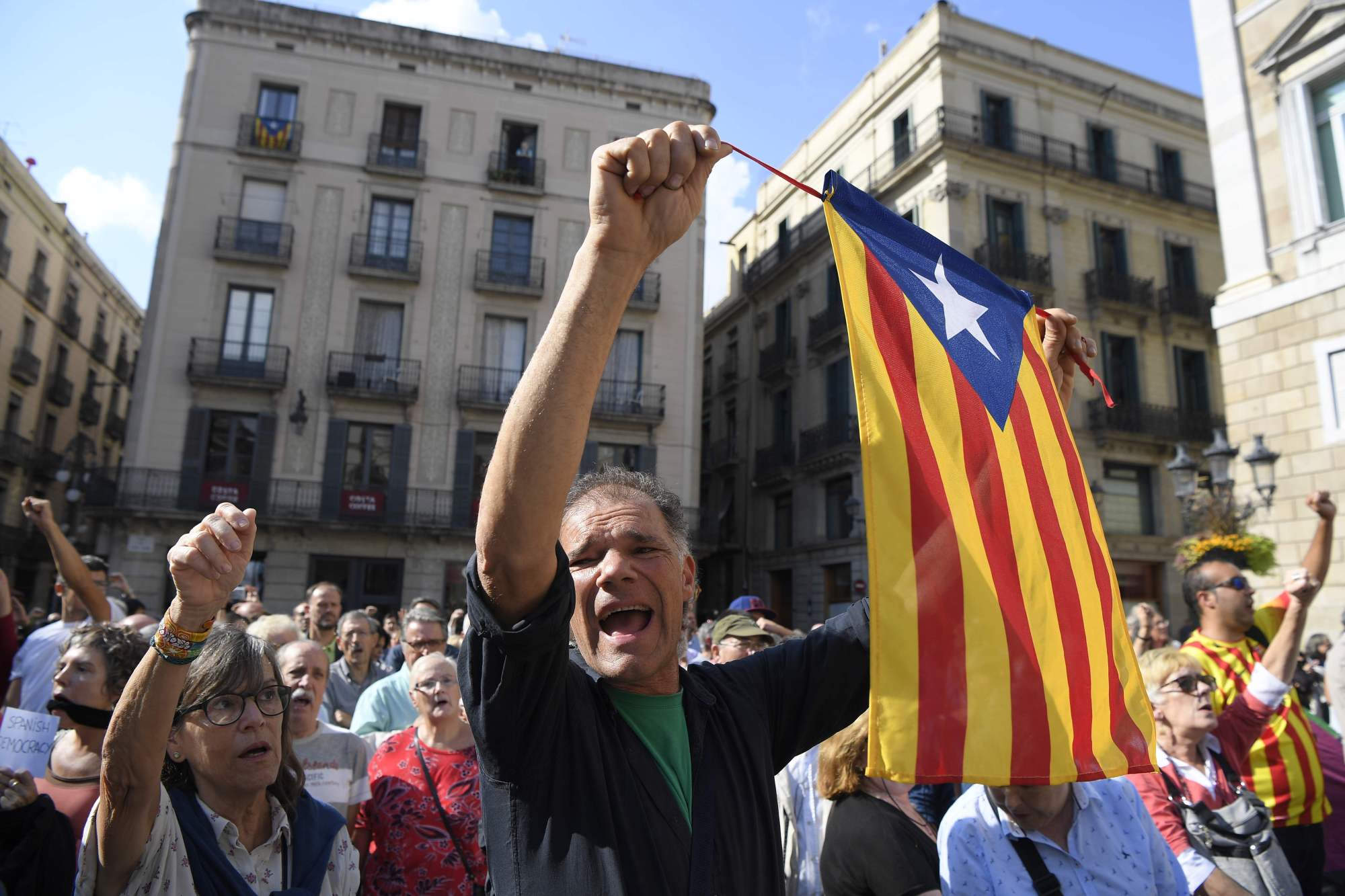 Hundreds flocked to the Catalan government's headquarters in Barcelona following the arrest of the leaders of two of the largest separatist organizations by Spanish High Court.
In a peaceful show of support for ANC's Jordi Sanchez and Omnium's Jordi Cuixart, the group chanted 'Freedom' and waved 'Democracy' banners.
Prosecutors say that the both men played central roles in last month's pro-independence protests that trapped national police inside a Barcelona building and destroyed their vehicles.
The ANC, which has organised protests of hundreds of thousands of secessionists in the past, called for further peaceful demonstrations around Catalonia on Tuesday.