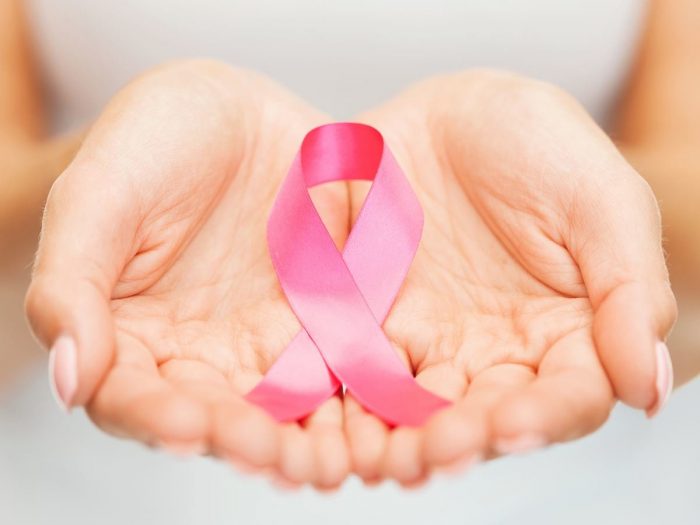 Women with excess abdominal fat are at greater risk of cancer, a new study has found. Researchers revealed that those with apple-shaped figures were more than 50 per cent more likely to develop lung and bowel tumours.
Something they say is down to an increase in insulin, which is known to disrupt hormone production, while excess body fat increase chronic inflammation. Starting in 1999, 5,855 postmenopausal women with an average of 71 had their body fat scanned and were categorised as having either high or low abdominal fat ratios.
After 12 years of additional scans, the results found that women carrying fat around their abdomens were over 50 per cent more likely to develop lung or gastrointestinal cancers.
The data recorded a total of 811 cancers with 293 breast and ovarian cancers, 345 lung and gastrointestinal (GI) cancers and 173 other cancers. BMI and fat percentage did not present a heightened tumour risk. "In women, it is known that menopause initiates a shift of body fat toward higher level of abdominal adiposity, which may mediate obesity-related cancer risk," said study author Line Mærsk Staunstrup from Nordic Bioscience and ProScion in Denmark.
"Elderly women should be especially aware of their lifestyle when they approach the pre-menopause age. "Avoiding central obesity may confer the best protection."
Commenting on the findings, Dr Andrea De Censi, from Galleria Hospital in Genova, Italy added, "'While obesity has previously been linked to cancer risk, the link to lung cancer is new and intriguing.
"Increases in insulin result in fat accumulation that is specifically visceral and abdominal.
"Insulin also has detrimental effects on hormone production, and adipose cells in fat tissue increase chronic inflammation throughout the body, another risk factor for several cancers.
"These data open the door for clinicians to initiate a number of interventions in obese patients.
"In addition to fat loss with diet and exercise, there may be a potential role for a diabetes drug, such as metformin, which can lower insulin effects and contribute to cancer prevention."