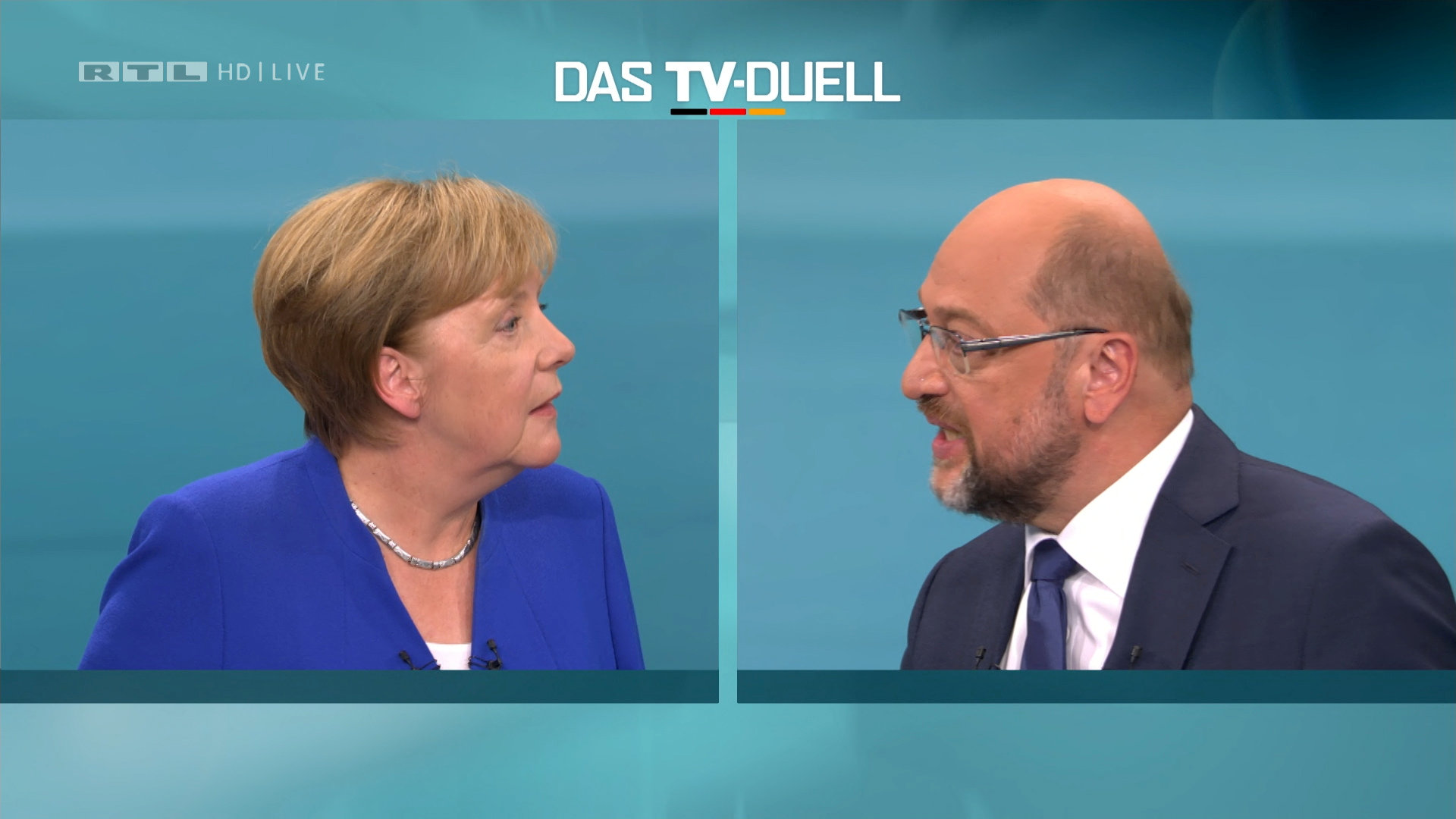 German Chancellor Angela Merkel emerges a clear winner in a face off televised debate between her and her rival, Martin Schulz in September 24's general election.
The 90-minute debate was watched by millions of voters at home, while politicians from both parties came together to root for their candidates.
Merkel who is seeking a fourth term has been under attack from her Social Democrat (SPD) rival Schulz on refugee policy, ties with Turkey and her handling of U.S. President Donald Trump.
Leading politicians from both Merkel's Christian Democrats (CDU) and Schulz's Social Democrats (SPD) parties claimed victory after the debate, but a poll showed a clear win for Merkel.
Merkel's overall performance was viewed as more convincing by 55 percent, compared to 35 percent for Schulz.