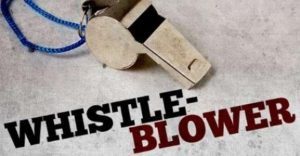 Over 5000 tips have so far been received  under Nigeria's whistleblower policy but just 365 were found actionable.
The 365 actionable tips put forward under the whistleblower policy are largely from the public service, according to Finance Minister, Kemi Adeosun.
She added that 325 million naira has been paid  as reward for disclosures leading to recovery of stolen fund or assets.
Those  already violated for making disclosures are  encouraged to seek redress, she said.
Two whistleblowers are currently being prosecuted for false and malicious information.  Many are expected to follow.
Government says the trend of reported infractions under the whistleblower policy is presently being analysed and reviewed to prevent their reoccurrence.