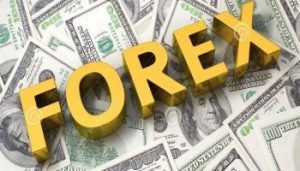 Experts are insisting that the intervention of the Central Bank of Nigeria in the foreign exchange market can only be temporary.
Their argument is that the money being injected by the apex bank comes from crude oil proceeds and could be imperiled by oil price volatility.
For some months now, the Naira has enjoyed some form of stability, trading against the dollar at about 370 Naira at both the parallel and official markets.
But the dollar scarcity that prompted the CBN intervention might not have gone away, giving major business owners headaches.
Business owners and manufacturers say limited forex, and uncertainties caused by the exchange rate means consumers are having to bear the inevitable price surges.
Drug makers are particularly concerned. They stressed that the scarcity of forex has affected the purchase of grains starch and other raw materials important for drugs production.
The story might be unchanged for parents paying for their children schooling abroad.
But for CBN governor, Godwin Emefiele the apex bank has enough forex cushion to defend the naira.
Industry watchers and operators in the private sector have issues with this claim.
One way to get away from this temporary issue according to analysts is for government's economic managers to synchronize monetary and fiscal policies to help achieve financial stability.
In the final analysis, critics of the apex bank's methods say the key to a strong national currency is export competitiveness.
By TVC News' Tolulope Ogunjobi.