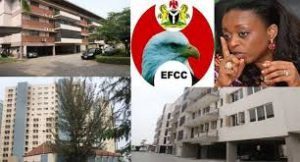 A Coalition of Civil Society groups wants the Nigerian government to ensure that former Minister of Petroleum Diezani Alison-Madueke is brought back to Nigeria to face corruption and money laundering charges leveled against her.
The group in a press briefing explained that despite several allegations against the former Minister, she is yet to be prosecuted by the Nigerian government.
It charged government to set up a mechanism for her speedy trial and ensure all parties involved in the Crime, face the wrath of the law.
It also called on Nigerians to lend their voices to the call in the interest of Justice accountability and good governance in the Country.
Diezani who served as the minister of Petroleum in 2009, has had corruption allegations and reports of abuse of office leveled against her.