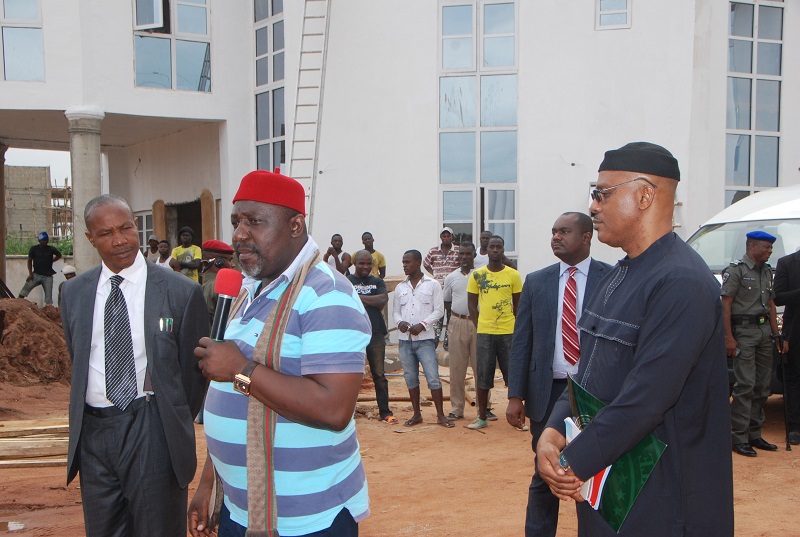 Thousands of Imo State residents have embarked on a solidarity rally to show support for the state Governor, Rochas Okorocha.
They converged on the Government House in Owerri where they passed a vote of confidence on the APC-led state government.
TVC News Uche Okoro reports that the crowd comprised student bodies, youth and women groups as well as road
transport workers amongst others.
According to them Imo State Governor Rochas Okorocha has been on a successful rescue mission.
They identified some of his landmark achievements as the free education policy, improved security and road construction and rehabilitation.
Governor Okorocha who is approaching the end of his second term in office expressed delight at the show of support saying it has motivated him to do more for the people.
He also prescribed good governance as the antidote to agitations coming from the south-east geopolitical zone for restructuring of Nigeria.
Governor Okorocha has in the meantime denied plotting to impose a candidate of his choice as his successor during the 2019 governorship election in Imo State.
He assured the people that the best man for the job would emerge through a free and fair election.