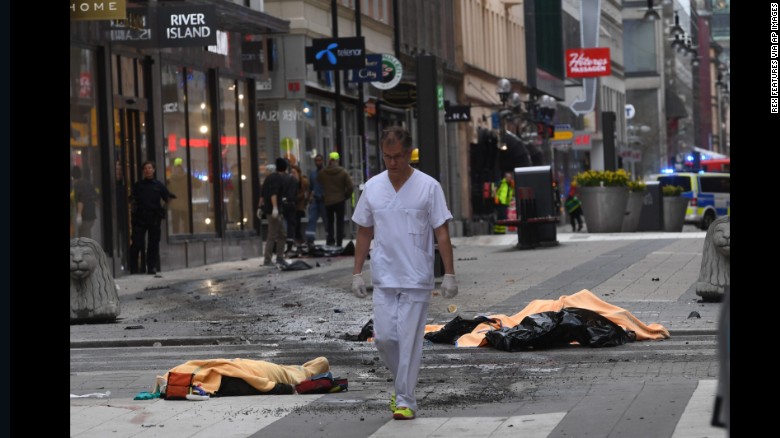 Swedish Security Service has confirmed at least three people killed when a truck rammed  into pedestrians on the busiest street in the center of Stockholm.
Security service added that a large number of people were injured in the attack, which happened just before 3 p.m. local time on Friday.
Local media reported that the truck used in the attack had been hijacked earlier. Security services launched an investigation into whether more than one people were involved in carrying out the attack.
According to reports, Police in Stockholm have urged people to stay at home and avoid the city center.
Meanwhile, Parliament and the Stockholm subway were placed in lockdown. All train services in and out of Stockholm Central Station were halted and people were evacuated, the Swedish state railway company said.
"Many things point to this being a terror attack," Swedish Prime Minister Stefan Lofven told reporters in Sweden.
The Prime Minister was returning to the capital from the west of the country, his spokesman Erik Nises told reporters.