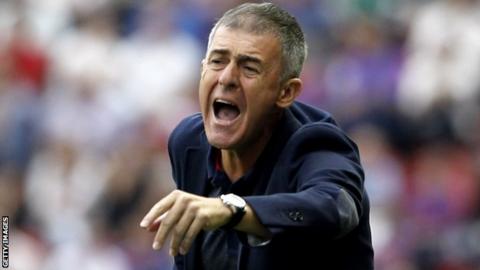 Lucas Alcaraz has been outlining his vision as Algeria coach at his first public appearance since his appointment.
The Spaniard was appointed just three days after being sacked by Granada.
He signed a two-year contract with the Algeria Football Federation and is expected to reach the last four of the 2019 Africa Cup of Nations.
The 50-year-old becomes Algeria's fourth full-time coach in the last 13 months.
He replaces Belgian Georges Leekens who quit after Algeria were ousted from the 2017 Africa Cup of Nations at the group stage.