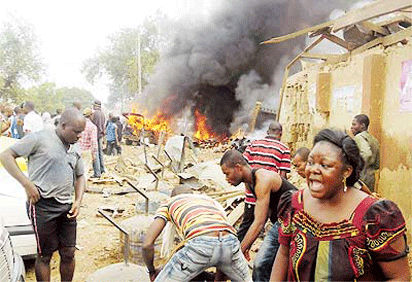 Nigeria's Chief of Defence Staff, Gabriel Olonishakin is to lead other security chiefs to the House of Representatives on the crises rocking Southern Kaduna.
The security team is to brief the legislators on intervention measures to quell the incessant attacks.
National Assembly Correspondent, Joke Adisa reports the resolution is sequel to a motion on the violent attacks on the people of Southern Kaduna by unknown gun men.
The Speaker commending measures so far taken by President Muhmadu Buhari to stop the killings and destruction of property in Southern Kaduna.
Days after, lawmakers representing the area attest to the effectiveness of President Buhari's intervention.
But they are still disturbed by the sporadic attacks that leave indigenes dead on their farms.
Emotions and thought provoking contributions flow as members recall the many attacks that have  seriously depleted the population of Southern Kaduna.
Many of them blame preceding governments for lacking the will to tackle the crisis headlong
After an extensive debate, the House agrees to invite Security chiefs with a view to getting first hand information on the challenges and prospects of an immediate end to recurring killings and destruction.