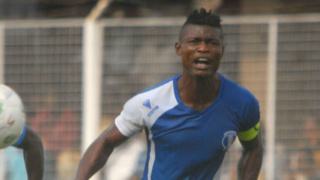 Representatives of the The Nigerian Professional Footballers Association, Shooting Stars Sports Club of Ibadan and the Bayelsa Coaches Association want justice served in the fatal shooting of the Rivers State-born footballer, Izu Joseph allegedly by officers of the Nigerian Army.
The football stakeholders made the call after the 24 year-old footballer was buried in his hometown Okarki more than a month after the sad incident.
Emotions ran wild as kinsmen of the late 3SC of Ibadan footballer accompanied thepall bearers to the cemetery for the Interment.
Reuben Izu Martin, the 60 year-old father of the slain Rivers state-born footballer
demanded for the personal effects of his son.
More than a month after the fatal incident, the people claim that the Defence Headquarters is yet to come out with an official statement on the circumstances that led to the 24 year-old Izu Joseph's death.