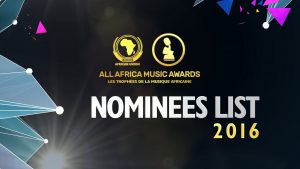 TVC N. As preparations get into full gear for the AFRIMA 2016 awards this weekend, the African Union and the International Committee of the All Africa Music Awards, have unveiled hosts for the ceremony in Lagos, Nigeria.
This year's hosts, Ahmed Soultan (Morocco); Ms Bonang Matheba (South Africa); and Ika Jong (Congo), were drawn from the three widely spoken languages in Africa— English, French and Arabic— .
The AFRIMA 2016 would be preceded by AFRIMA Music Village, a non-stop music concert with over 40 African artistes performing live in Lagos.
The All Africa Music Awards is geared towards recognising and rewarding those who have given African music the most creative competitive edge in the global market within the year under review.